Summertime is picnic time. But without careful attention, warmer temperatures plus picnic foods can add up to lots of harmful bacteria that can make us sick. Nobody wants to spend a perfectly good summer weekend with a nasty case of food poisoning.
Whether you are packing a homemade meal for a day at the beach or hosting friends and family for a backyard barbecue, plan to use these important tips to help keep your party healthy and safe.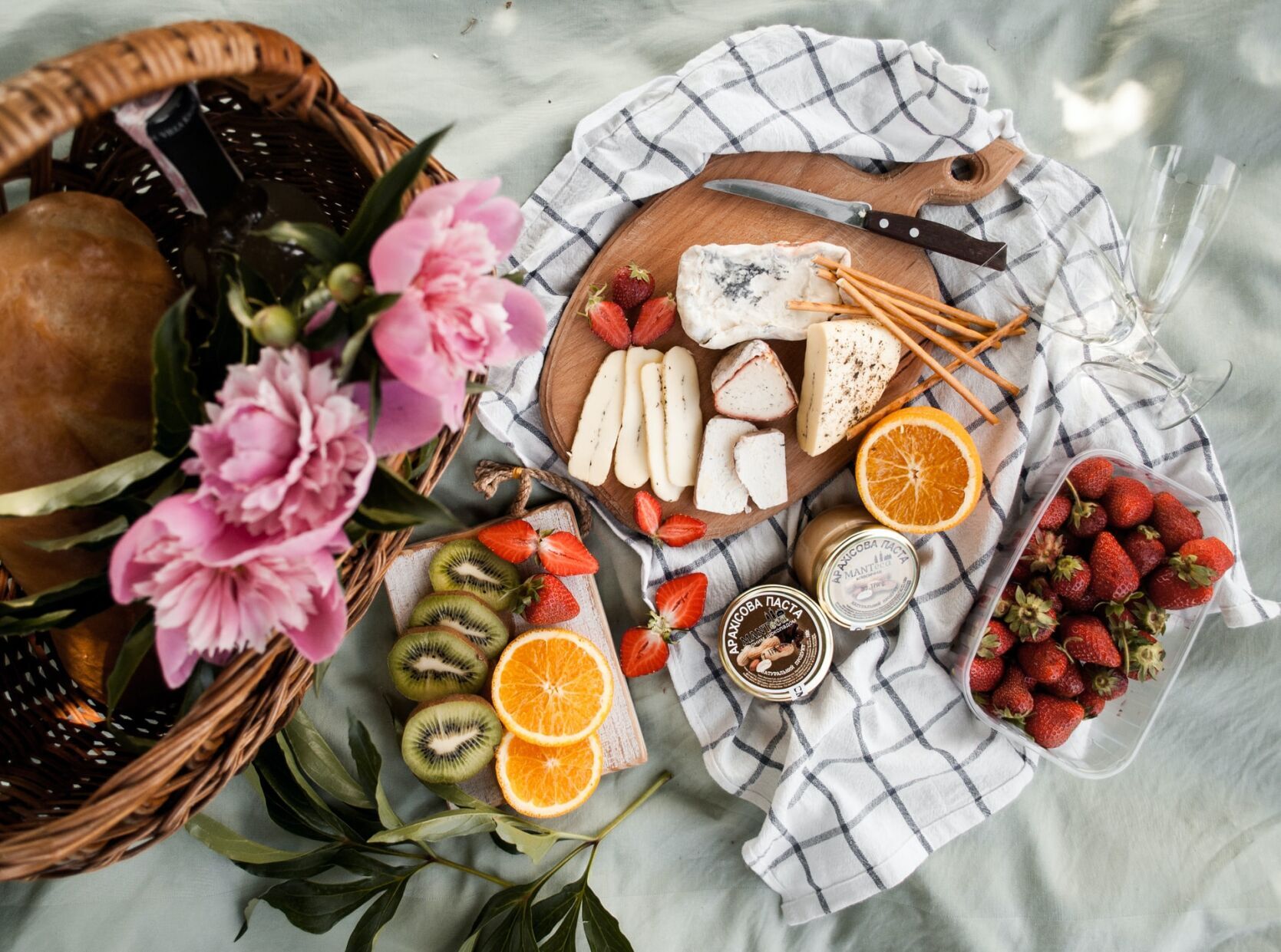 Start with clean hands, utensils, containers, and work surfaces. When preparing and packing your meal, be sure everything that comes in contact with the food is clean. This way, you avoid giving potentially harmful bacteria a head start.
Choose some healthy items. While it might be tempting to go all in on treats, like potato chips and decadent desserts, be sure to include some fresh fruits and vegetables in your meal. Having a good array of healthy things, along with a special treat or two, will keep bellies happy on the day of the event and encourage long-term health and wellbeing too.
Keep it cool. It's best to pack in three coolers: one for raw meat, poultry and seafood; a second for ready-to-eat items, like deli meat and sandwiches, summer salads (like tuna, chicken, egg, pasta, or seafood), and cut up fruit and vegetables; and a third for drinks. Include more ice than you think you need. It melts quickly!
Having three coolers will keep potentially harmful microbes from the raw meat containers from getting onto the prepared foods.
It will also prevent warm ice-melting air from increasing the temperature of food every time someone reaches for a drink. Put all of the coolers in the shade when you arrive at your picnic destination.
Pack lots of plates, napkins, and utensils and a meat thermometer. Any plate or utensil that touches raw meat, poultry or fish should be discarded, once the items hit the grill. Use a meat thermometer to ensure steaks are cooked to at least 145 degrees, ground meat to 160 degrees, and poultry to 165 degrees. Plate cooked food on fresh plates. Use extra plates to cover serving dishes as a protection against flies.
Wash up. Use the picnic area's bathroom to wash your hands before eating or bring some hand sanitizer for a quick and easy pre-meal clean up.
Keep cold foods cold and hot foods hot. Bacteria thrives in lukewarm temperatures.
Eat as soon as hot food is ready, and put cold foods back in the cooler as soon as everyone is served. Encourage people who want seconds to help themselves.
When in doubt, throw it out. Garbage bags are an important part of the picnic packing list. Perishable food left out for more than an hour should be thrown away.
When you follow these steps, you can have confidence that the super fun picnic you planned will not come with a nasty bout of stomach upset for you or your guests. Kick up your feet and enjoy the best that summer has to offer.
Rachel Rodney, RD, is a registered dietitian with Southwestern Vermont Medical Center in Bennington.